Forums Categories
Clubs, Teams & Charters
2 Time Acura Bike Tour Participants (0, 0), 563 Tour de Corn (0, 0), ABQ3 (0, 0), Air Force (3, 3), and the Vajazzaleers (1, 0), Army Reserves (0, 0), B and M Express (0, 0), B-Cubed (0, 0), Bad Monkeys (0, 0), Barking Spiders (2, 1), Bass Bikers (0, 0), Beat up on RAGBRAI (0, 0), Bicyclists of Iowa City (0, 0), Big Dill (0, 0), Big Johnson Farms (0, 0), Bison (0, 0), Blues City Road Warriors (0, 0), bobgreenridingbackwards (0, 0), Bobs Flying Corn Monkeys (0, 0), Bodacious River Bums (0, 0), Bolt team (0, 0), Bon temps (0, 0), BW (0, 0), Cairn Brea (0, 0), Camp Uno (0, 0), CANAmeriCAN Booties (0, 0), Carpe diem (0, 0), Catrike Lowriders (0, 0), Cattlefeeder (1, 0), ChaddsFordChaps (0, 0), Chaotic Libras (0, 0), Chile Pedalers (0, 0), Ciena (0, 0), class of 91 (0, 0), Colonel Angus (0, 0), Colton Bros (0, 0), Continental Drifters (0, 0), Cortland RFC (0, 0), Cowhoonas (0, 0), Crites (0, 0), CrossFit Vise (0, 0), CycALEing (0, 0), CycALEing (0, 0), Daddys Back (0, 0), DaHues (0, 0), Dboys (0, 0), Denver Colorado Riders (0, 0), Des Moines Cycle Club (0, 0), DesMoinesNewbies (0, 0), Dirksen (0, 0)
Members
anyone else keep track of the rides they have done?
(10 posts) (9 voices)
Started 2 months, 1 week ago by
jwsknk
This topic contains 9 replies, has 9 voices, and was last updated by
jwsknk 2 months, 1 week ago.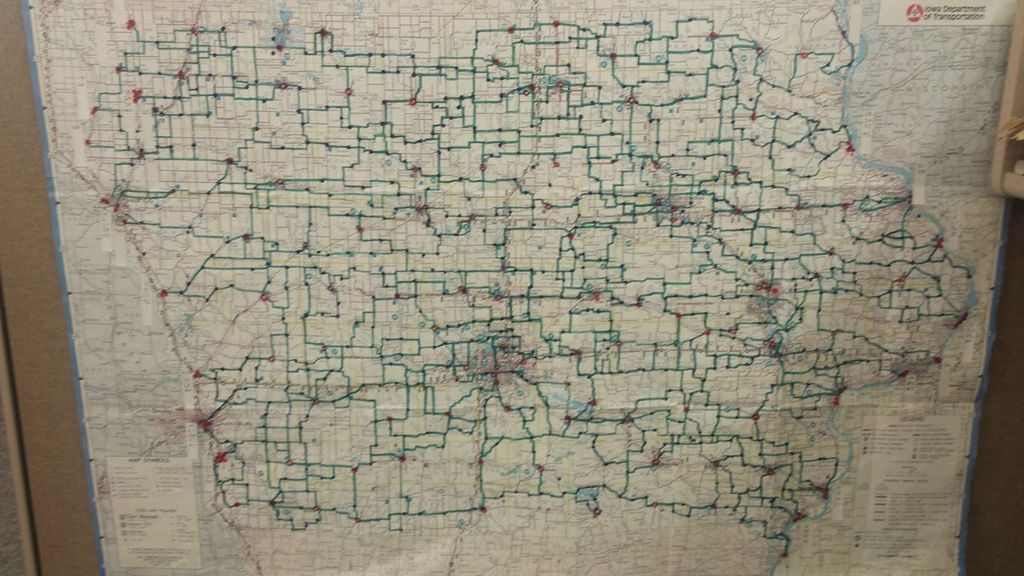 My 35 years worth of routes on 1 map. And finally the last county this year! Allamakee!. Red are overnight or start/finish towns. Blue dots pass through. Now what? sleep in every county? fill in some of the other big holes (west central Onawa to Harlan? Missouri Valley to Denison?)
---
Viewing 10 posts - 1 through 10 (of 10 total)
You must be logged in to reply to this topic.